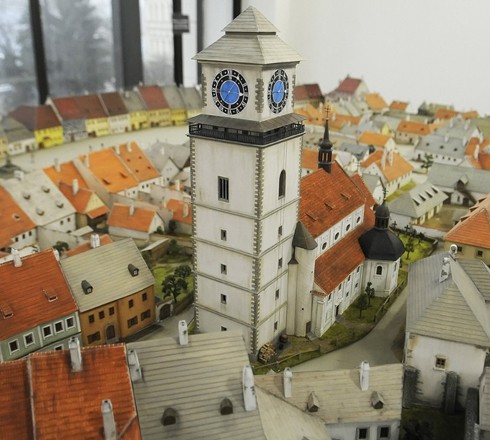 In the gallery of the Pasáž Theatre, there is a model from the workshop of the Třebíč modeler and patriot Stanislav Vrška, depicting the town's appearance from 1835. The 1: 100 model occupies the area of almost 27 m2.
The surface of Charles Square used to be compacted clay, domestic animals were kept in every house, the crafts of soap makers and tanners were flourishing, and the river behind the square was full of geese.
As the main source of information about the town in 1835, Stanislav Vrška used old maps, pictures and engravings. These together with work meticulous work made it possible to detail even the smallest building elements. The local patriot captured even the smallest details, such as laundry blowing in the wind, animals, wagons, city dwellers, tiny entrance doors to the houses with handles, flowerbeds, and woodpiles.
Celý text
Opening hours
September - June
Monday - Friday 10:00-16:00
and always one hour before the beginning of the event at the Pasáž Theatre