Mohelno Serpentine Steppe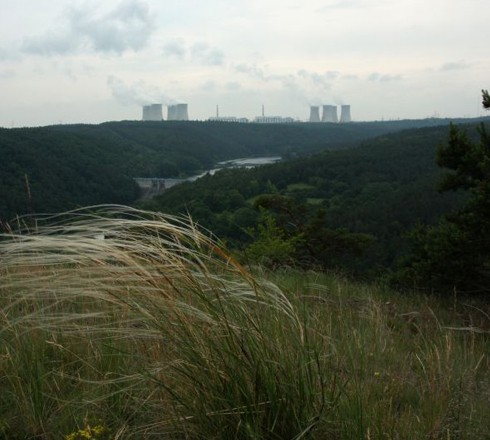 The national nature reserve of Mohelno Serpentine Steppe is one of the most valuable in the Czech Republic. The variety of vegetation, fauna and flora gives this place uniqueness and singularity.
Located 30 km south-east of Třebíč, this steppe represents a unique community of serpentine rocks that, by their importance and presence, extend beyond Central Europe. The subsoil formed by the serpentine can accumulate heat well and there are thermophilous species in the locality for which the reserve is the northernmost habitat. Around sixty new plant and animal species, including critically endangered ones, such as the Notholaena marantae, ladder spleenwort, European mantis, European green lizard and others, have been identified in the area.
The serpentine steppe became an important tourist destination of the region. The unique nature rarity of the protected area is open to nature trails (spring and autumn), which will introduce the whole locality and the most interesting places to the nature lovers. Visitors are not allowed to step outside the trails. A marked path will take you from Mohelno to the starting points of the nature trails. Right at the beginning of the trail, on the mound from the Iron Age, reminiscent of a former settlement, stands a Baroque chapel. There is an amazing view of the vaulted meander of the Jihlava River called Devil's Tail, which is dominated by the cooling towers of the Dukovany NPP at the background.
Celý text
GPS
Mohelno Serpentine Seppe
49°6'33.907"N, 16°11'2.042"E