The Babylon Lookout Tower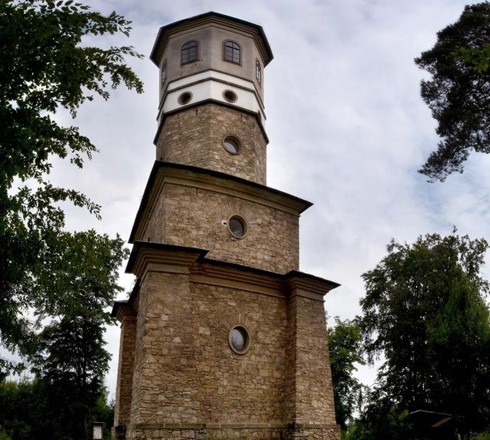 One of the oldest lookout towers in the Czech Republic stands near the village of Kramolín, not far from the Dalešice Pumped Storage Hydro Power Plant. It is interesting for its architectural design and frescoes on the lookout floor.
The stone Empire lookout tower was built in 1831 by the owner of the Náměšť estate Count Jindřich Vilém Haugwitz for the needs of surveyors. The lookout tower with a square ground plan is 24.5 m high and is octagonal in the upper floors. Inside the tower there are oak circular stairs and at a height of 18 meters there is a room with windows, a telescope and a ceiling, decorated with Zodiac motifs. In good weather, visitors can admire the wide surroundings of the Bohemian-Moravian Highlands, Pálava, Jeseníky and even the Alps.
Celý text
Address
GPS: 49°7'37.786"N, 16°8'55.582"E
Access:
1 km behind the village Kramolin, on the road to Mohelno, there is a turn to the right which leads directly to the tower.
Opening hours
May - September
Saturday - Sunday 13:00-17:00
Admission
Price 20 CZK
Note
Outside opening hours, it is possible to arrange a tour by phone at +420 568 645 317 with Mr. Odstrčil, who lives in Kramolín and will be happy to accompany all those interested.