The Mařenka Lookout Tower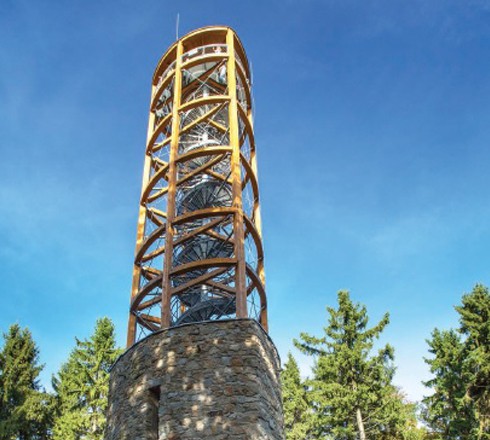 At the highest point of the Třebíč Region, Mařenka peak with an elevation of 711 m above sea level, you can climb the 31-meter-high lookout tower.
The lookout tower stands on the top of the hill of the same name near the village of Štěměchy. It got its name after a girl named Mariana (Mařenka), who was mugged and killed by robbers in these places in 1689. The lookout tower consists of a peripheral stone cladding and a metal staircase structure with wood elements. On the top there is a roofed lookout pier, from where it is possible to see the Pálava Hills and even the peaks of the Austrian Alps.
Celý text
Opening hours
All-year-round with no restriction