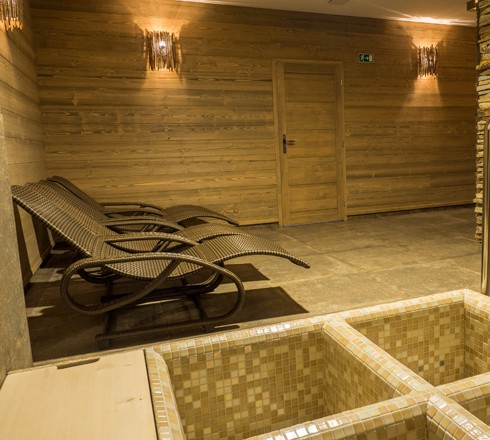 Not only after a busy day, you will appreciate the relaxation in the wellness centres. In Třebíč, there are several of them. Laguna Water Park offers a wellness area with a capacity of 100 people, but those who prefer quiet relaxation within a smaller number of people, can find the undisturbed rest in the Niagara centre or Matangi wellness & spa. In the centres you can enjoy a whirlpool, sauna or steam cabin in complete privacy and make the evening with your loved ones more pleasant.
Niagara Centre
A small oasis of tranquility on the outskirts of the city offers quality relaxation in whirlpool bath and in the infrasauna, and many will also be pleased to relax in the steam cabin with fragrant essences. In addition to a wide range of wellness treatments, there is a pleasant café and accommodation facility.
Matangi Wellness & Spa
For relaxation there is a whirlpool bath for two people or three types of saunas - traditional Finnish sauna with a temperature of 100° C, salt or steam, after which you can cool down in a cooling pool. The centre also offers a slightly less well-known spa treatment - the Kneipp Trail.
Celý text